Description
A Normal Lost Phone is a game about exploring the intimacy of an unknown person whose phone was found by the player. Through the interface of a mobile phone, the player must discover what happened to its owner, Sam. Digging through secrets scattered among apps, text messages and photo galleries, the player-voyeur starts witnessing the emotions of Sam, and behind the apparent light-heartedness of a teenage story, their questioning on coming of age, homophobia, depression or the search of oneself.
History
Originally developped as a small web prototype during the Global Game Jam 2016, "A Normal Lost Phone" has grown to become a full commercial game which was released on January 26, 2017. It was critically acclaimed by press and players alike, and sold around 200 000 copies worldwide.
Features
An immersive and intuitive way of introducing the narrative through a fake smartphone interface.
A game that bridges the gap between reality and fiction by letting players act as themselves. The game asks a simple question: if you close the app but still think about the game, have you truly stopped playing?
A relatable story that helps build empathy with the characters, allowing to explore difficult topics.
Logo & Icon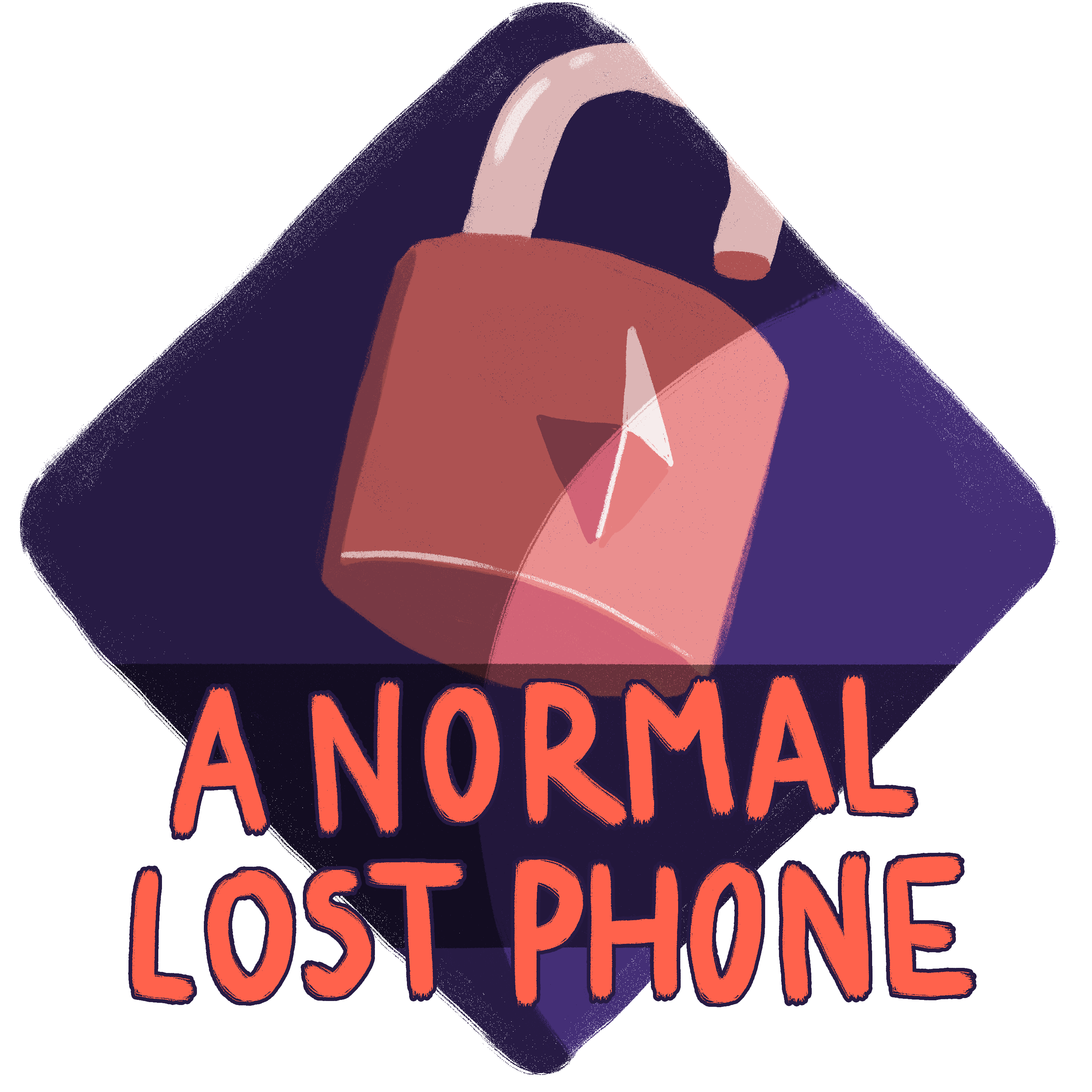 Awards & Recognition
"Best Indie Game" Game Connection Europe 2016 Development Awards
"Honorable Mention for Excellence in Narrative" Independent Games Festival 2017
"Grand Prize" Women in Games Mobile Awards 2017
"Third Place" Big Indie Pitch of Berlin, April 2016
"Prize for originality" Evry Game City 2016
"Finalist" YOUROPE Game Challenge 2016
"Nominated" IndieCade Festival 2017
"Nominated for the International Competition" Ludicious 2017
"Nominated for Best Mobile Game, Most Promising IP and Best Casual Game" Game Connection Europe 2016 Development Awards
"Nominated" Indie Games Play 2016
"Nominated for the Audience Award" A MAZE. Independent Games Festival 2016
"Nominated for the Most Amazing Game Award" A MAZE. Independent Games Festival 2016
Selected Articles
[A Normal Lost Phone] shares some of the feeling of Her Story, albeit featuring today's technology and with less of a focus on the crime angle. But it has the same small moments of revelation, all of which come together to form a story in its own neat yet meandering way.

Brendan Caldwell, Rock Paper Shotgun

A Normal Lost Phone is thoughtfully designed, leveraging voyeurism, curiosity, responsibility, and compassion to tell a strong, character-driven story unlocked through satisfying puzzle-solving. 4/5

Lian Amaris, GameZebo

[A Normal Lost Phone] is a game that'll suck you in to its movements quickly, and hold you there until you reach the end of its tale. 8/10

Harry Slater, Pocket Gamer
About Accidental Queens
Boilerplate

Accidental Queens is a French video game development studio initially founded by three women from the games industry. They seek to create games featuring new mechanics, exploring topics from everyday life and social questions, through innovative narrative tools. They believe digital games can be entertaining but also convey social values and meaningful messages to a broad and diverse audience.

More information

More information on Accidental Queens, our logo & relevant media are available here.
A Normal Lost Phone Credits
Elizabeth Maler

Game Design & Scenario

Rafael Martínez Jausoro

Game Design & Scenario

Estelle Charrié (Estellation)

Diane Landais

Victoria Guillon

Sound Design

Miryam Houali

Simon Bachelier
Contact
Inquiries

Twitter

Facebook

Web