Description
Another Lost Phone is a game about exploring the social life of a young woman whose phone you have just found. This game is designed as a narrative investigation where you must piece together elements from the different applications, messages and pictures to progress. Scrolling through the phone's content, you will find out everything about Laura: her friendships, her professional life and the events that led to her mysterious disappearance and the loss of this phone.
History
This game isn't a sequel to A Normal Lost Phone, but rather its spiritual successor. By solving the puzzles of this lost cell phone, discover a brand new tale: Laura's story...
Features
Combine your findings from the phone's apps, messages and photo galleries to uncover the mystery surrounding Laura's disappearance.
Delve into the professional life, relationships & social habits of a young adult in the digital age. Experience a relatable story which helps build empathy with the characters, allowing to explore difficult topics and social issues.
Act as yourself in a game that bridges the gap between reality and fiction. If you close the app but still think about the game, have you truly stopped playing?
Videos
Another Lost Phone: Laura's Story - Release Trailer — YouTube
Another Lost Phone: Laura's Story - Nintendo Switch! — YouTube
Another Lost Phone: Laura's Story - Reveal Teaser — YouTube
Logo & Icon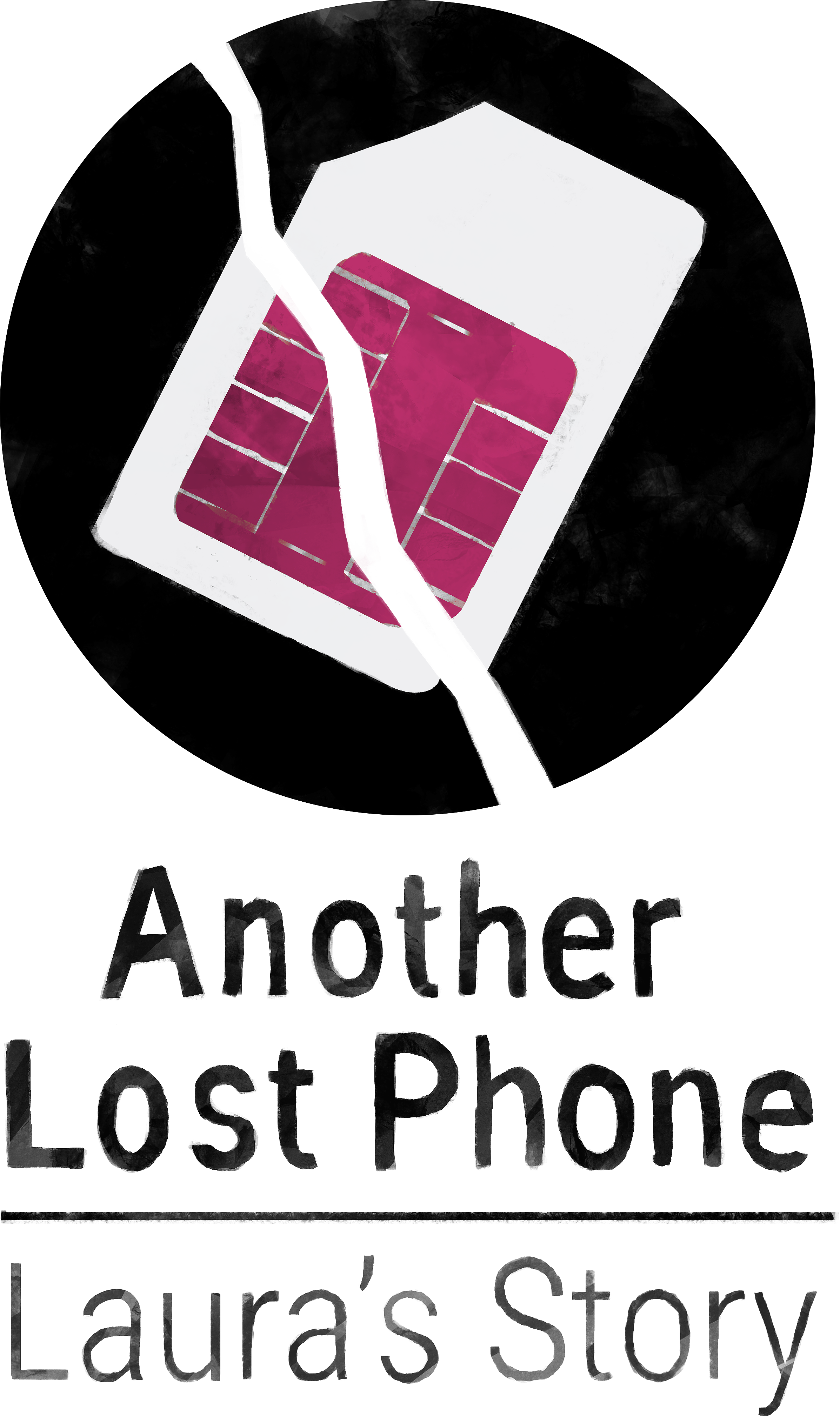 Awards & Recognition
"Honoree "Games: Puzzle"" Webby Awards 2018
"Nominated for Best Emotional Mobile & Handheld Game and Best Emotional Indie Game" Emotional Games Awards 2018
"Jury Award" Ping Awards 2017
"Nominated for Best Mobile Game and Best Scenario" Ping Awards 2017
"Nominated" IndieCade Europe 2017
Selected Articles
Another Lost Phone: Laura's Story delivers on the uncomfortable, important, and personal journey it promises. Clever UI design, superb writing, and intricate, complex puzzling weave together to accurately simulate both a lost phone and the world of the real person it belonged to. Though it's a brief, one-way ride, the takeaways (and music tracks!) will stay with you long after you've pocketed the device. 9/10

Rebekah Valentine, AppTrigger

Another Lost Phone isn't a sequel. It's a game that builds on the legacy of its predecessor, using some of the same tricks, but presenting them in a much slicker, much more polished way. The story is still at the core of things, and it's pushed along by clever logic puzzles that see you delving for scraps of information on the phone that you've discovered. It deals with big issues, with dark themes, and with things that other games are too afraid to talk about. And for that alone you should pick it up and give it a go. 8/10

Harry Slater, Pocket Gamer
Additional Links
Original Soundtrack

(FR) Retour sur la production des jeux "Lost Phones"

(ES) Lili Cross - ENCUENTRO OTRO MÓVIL PERDIDO!! | Ep.1 | Another Lost Phone: Laura's Story

(DE) ANOTHER LOST PHONE #01 - Lauras Geschichte ● Let's Play Laura's Story
About Accidental Queens
Boilerplate

Accidental Queens is a French video game development studio initially founded by three women from the games industry. They seek to create games featuring new mechanics, exploring topics from everyday life and social questions, through innovative narrative tools. They believe digital games can be entertaining but also convey social values and meaningful messages to a broad and diverse audience.

More information

More information on Accidental Queens, our logo & relevant media are available here.
Another Lost Phone: Laura's Story Credits
Elizabeth Maler

Game Design & Scenario

Viviane Bicaba

Diane Landais

Miryam Houali

Simon Bachelier
Contact
Inquiries

Twitter

Facebook

Web